Our local church is located right in the heart of New Smyrna Beach, our congregation has a long history of service and steady growth through many years. At the New Smyrna Beach Church of Christ, you will be treated as an honored guest. You will not be singled out, put on the spot, asked for money or pressured to sign up for or join anything. You will be given the opportunity—at your own pace—to learn about God and the Bible and to participate with others in worship and fellowship activities. 
We are ordinary people, not an elitist society of "holier-than-thou" separatists. We have problems, struggles and hang-ups like everybody else. We have come to believe that there is a God who loves us in spite of our imperfections and who, as we submit ourselves to him, recreates us from the inside out. Jesus made it clear that his followers were not to be judgmental toward others (Matthew 7:1-5). Therefore, we welcome everyone just as they are, inviting them to join us in our quest to know God and his will more perfectly. Learn more
"Finally, all of you, be like-minded, be sympathetic, love one another, be compassionate and humble."
1 Peter 3:8
"Dear friends, since God so loved us, we also ought to love one another."
1 John 4:11
"Greet one another with a holy kiss. The churches of Christ greet you."
Roman 16:16
Join Our Mission to
Improve The Future For All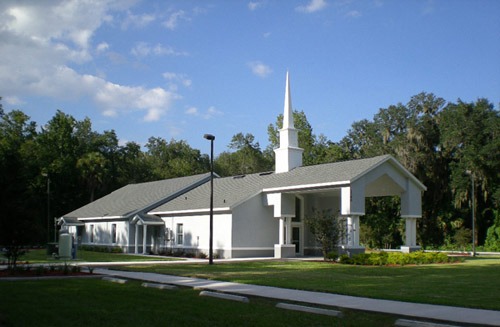 Sunday Morning Bible Class: 9:30am
Sunday Morning Worship: 10:30am
Wednesday Evening Bible Study: 7:00pm